Estate Planning When You Have Young Children | The Law Offices of Katharine J. Richards P.C
As a parent, safeguarding your children's future is undoubtedly one of your top priorities. Estate planning plays a crucial role in protecting their interests, especially when they are still young. Therefore, it's essential to take the right steps to ensure your children are well-cared for in the event of your untimely passing or incapacitation.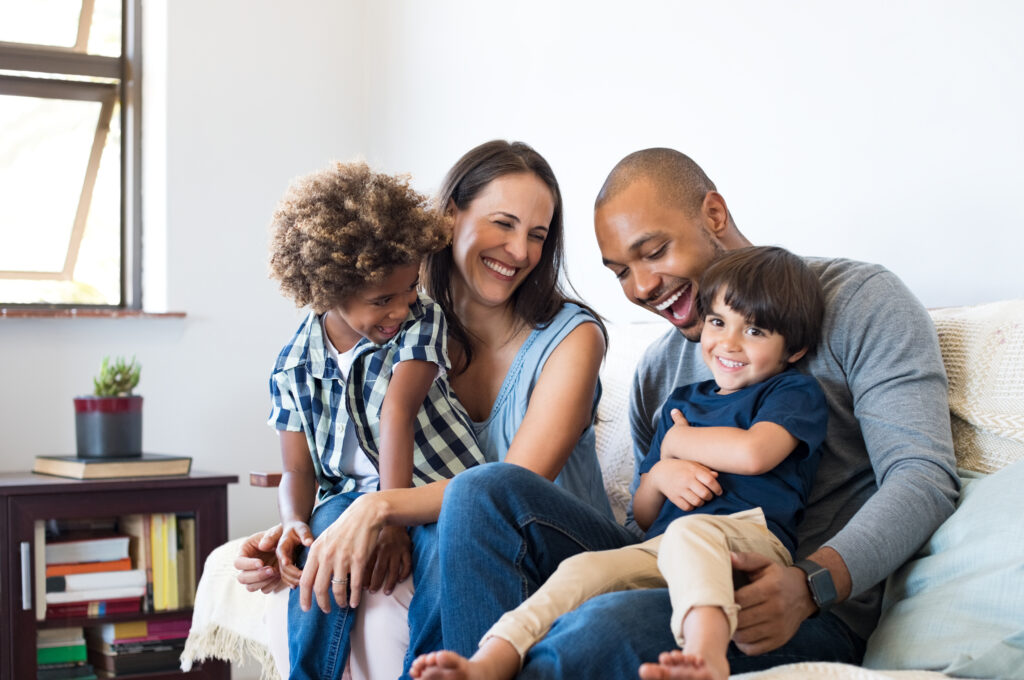 1. Selecting a Guardian for Your Children
First and foremost, you'll need to choose a guardian for your children. This person will be responsible for raising your children if you and your spouse are unable to do so. Consequently, it's vital to select someone who shares your values, has a strong relationship with your children, and is prepared to take on the responsibility.
2. Creating a Will
Establishing a will is an essential part of estate planning for parents with young children. Your will should clearly outline your wishes, such as how your assets should be divided and who should be your children's guardian. Moreover, it's important to review and update your will periodically, particularly after significant life events like the birth of a child or a change in marital status.
3. Setting Up a Trust
In addition to a will, setting up a trust can offer further protection for your children's financial future. A trust allows you to set aside assets for your children's benefit, while also providing instructions on how the funds should be used. Additionally, trusts can help minimize taxes and ensure that your children's inheritance is managed responsibly.
4. Designating Beneficiaries
When you have young children, it's important to designate beneficiaries for your life insurance policies, retirement accounts, and other financial assets. By doing so, you can ensure that your children receive the financial support they need in case of your untimely passing. Furthermore, remember to update your beneficiary designations periodically to reflect any changes in your family circumstances.
5. Establishing a Power of Attorney
Establishing a power of attorney is another critical component of estate planning for parents with young children. A power of attorney allows you to appoint someone to make financial and legal decisions on your behalf if you become incapacitated. This person can also manage your children's assets and ensure their well-being during a difficult time.
6. Preparing an Advance Health Care Directive
An advance health care directive is a legal document that outlines your medical preferences in case you become unable to communicate
your wishes. This document is particularly important for parents with young children, as it can help ensure that your family is prepared for any unexpected medical situations. Moreover, an advance health care directive can designate a health care proxy, who will be responsible for making medical decisions on your behalf if you're unable to do so.
7. Planning for Your Children's Education
As a parent, you likely want to provide your children with the best education possible. By incorporating education planning into your estate plan, you can set aside funds for their future schooling. Consider establishing a 529 college savings plan, which offers tax advantages and can be easily transferred between beneficiaries if needed.
8. Communicating Your Plan with Loved Ones
Finally, it's essential to discuss your estate plan with your loved ones, particularly those who will play a significant role in your children's lives. Open communication can help alleviate any confusion and ensure that everyone is on the same page regarding your wishes. Additionally, providing a copy of your estate planning documents to the relevant parties can help prevent any future disputes or misunderstandings.
Get Professional Assistance
Proper estate planning is vital to protecting your children's future, and working with an experienced estate planning attorney can make the process more manageable. At The Law Offices of Katharine J. Richards P.C, we're dedicated to helping you create a comprehensive estate plan that addresses your unique needs and circumstances. Contact us today to schedule a consultation and ensure that your children are well-protected for the future.