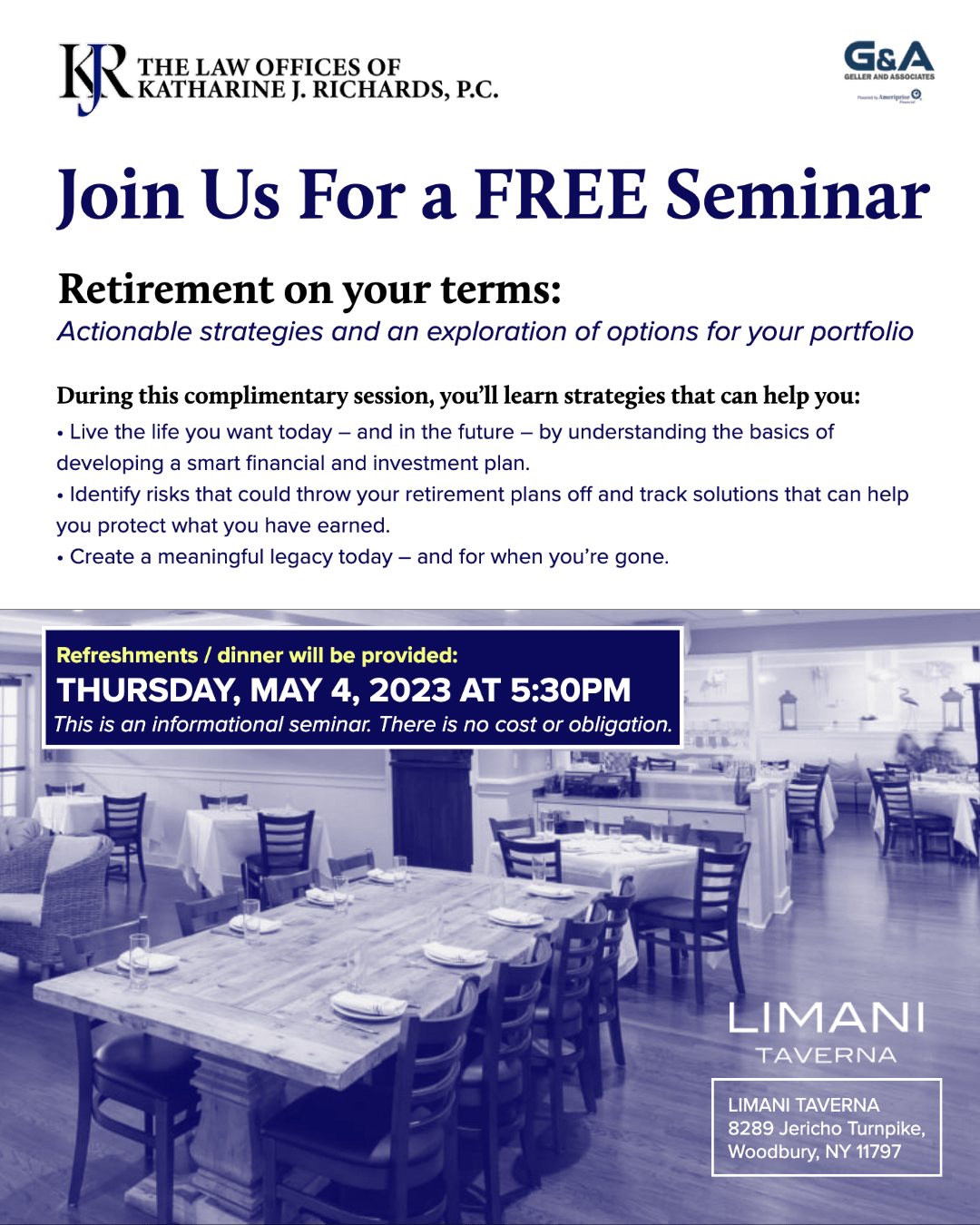 Retirement On Your Terms
Actionable Strategies and An Exploration of Options for Your Portfolio
May 4, 2023 - 5:30 pm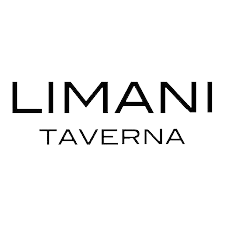 Limani Taverna
8289 Jericho Turnpike, Woodbury, NY 11797
(516) 367-8250
SPACE IS LIMITED! Reserve by: 02/05/2023
To RSVP:
Contact Gerald Kirschner at (631) 760-2275 or Email
This is an informational seminar. There is no cost or obligation.
Please plan to attend the seminar where refreshments/dinner will be provided:
Do you have enough money to live the life you want in retirement?
Ameriprise Financial Services, LLC
invites you to join us for a special in-person seminar,
Retirement on your terms: Actionable strategies and an exploration of options for your portfolio
Please join Todd Geller, AWMA®
Financial Advisor with Geller & Associates
A financial advisory practice of Ameriprise Financial Services, LLC
During this complimentary session, you'll learn actionable strategies that can
help you:
• Live the life you want today – and in the future – by understanding the
basics of developing a smart financial and investment plan
• Identify risks that could throw your retirement plans off and track
solutions that can help you protect what you have earned
• Create a meaningful legacy today – and for when you're gone
Space is limited.
Call Gerald Kirschner at 631.760.2275 or email gerald.kirschner@ampf.com.
This is an informational seminar. There is no cost or obligation.
Please plan to attend the seminar where refreshments/dinner will be provided: